Stories
Olympic Trials: An Exciting NCAA Storyline to Watch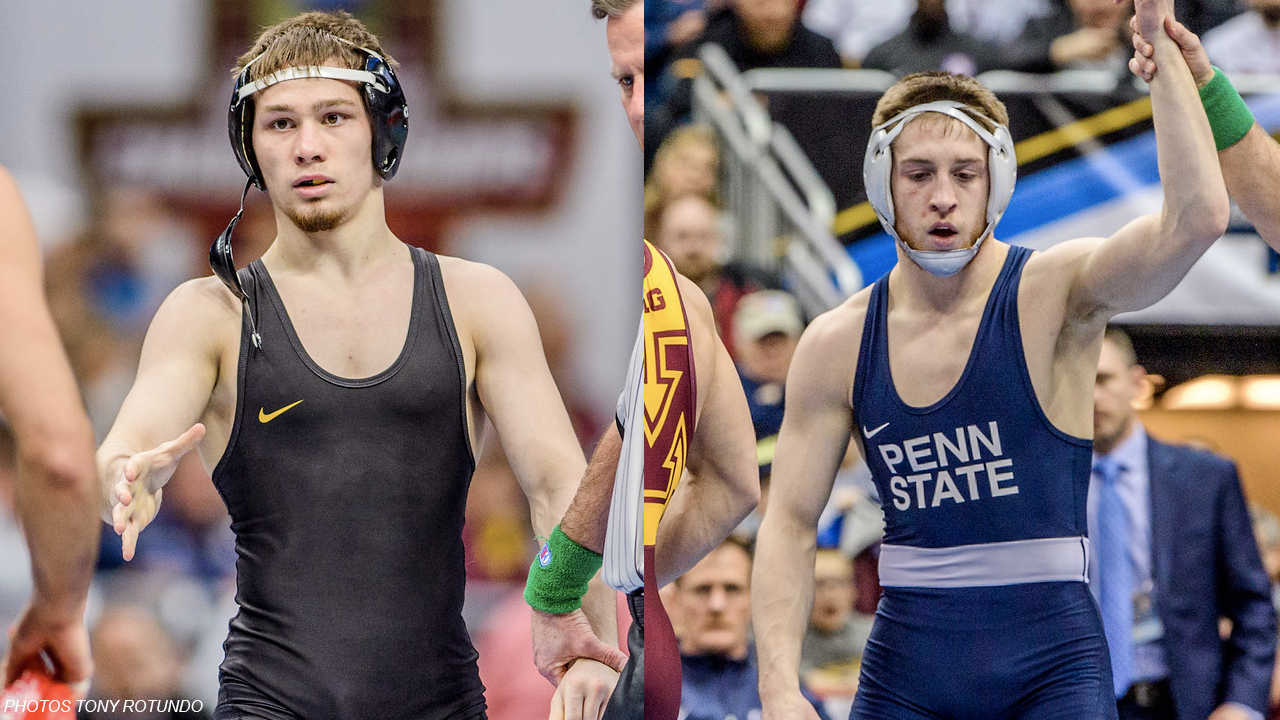 The NCAA's are happening and all the action starts today at 11am EST (info on how to stream every match here!)
While there are so many storylines to focus on this weekend, one storyline I'll be keeping an eye on this weekend is the Olympic Trials!
The NCAA Champion at each weight will automatically qualify for the Olympic Trials on April 2nd and 3rd in Dallas, Texas.
Now, even though 10 could technically qualify for the Olympic Trials this weekend, it's highly unlikely we'll get 10 new qualifiers as we do already have some guys qualified for the Trials at NCAA's, and some of them are heavy favorites.
Here's who is already qualified at each weight for the Olympic Trials:
125: Spencer Lee (1 seed)
133: Daton Fix (1 seed)
141: Nick Lee (2 seed)
149: -
157: David Carr (3 seed)
165: Anthony Valencia (2 seed), Mekhi Lewis (4 seed)
174: Logan Massa (5 seed)
184: -
197: -
285: Gable Steveson (1 seed), Mason Parris (2 seed), Cohlton Schultz (4 seed) a,nd Kerk (9 seed)
FUN FACT: At 197, the 1 seed, Myles Amine, has already qualified for the Olympics, but he'll be wrestling for San Marino. He qualified for the Olympics when he reached the semifinals in the World Championships in 2019.
Spencer and Gable are huge favorites and likely drop the number down to 8 before the tournament even starts. From there, Daton Fix is another favorite as the 1 seed at 133 and Nick Lee is a close 2 seed. If those 5 win alone, we're down to 5 new qualifiers. Since nobody at 149, 184, or 197 is qualified, we'll see a minimum of 3 new Olympic Trials qualifiers this weekend!
Part of what makes this interesting as well is that next weekend is the Last Chance Qualifier. If guys like Jaydin Eierman (65kg) and Alex Marinelli (74kg) win at NCAA's, we'll likely see them at the Olympic Trials.
I say likely because even though some guys qualify, we don't always see them head to the Olympic Trials. In the last Olympic year with NCAA's (2016), we saw 3 guys get bids and not go, and on the other end of the spectrum, we saw 2 guys go and make the Olympic Team (and win medals!)
125: Nico Megaludis went, lost to Nato in the prelims
133: Nahshon Garrett went, lost to Tony Ramos in quarters
141: Dean Heil went, lost to Jimmy Kennedy in the prelims
149: Zain Retherford went, lost to Logan Stieber in the quarters
157: IMAR didn't go
165: Alex Dieringer went, lost to Andrew Howe in the semis
174: Myles Martin didn't go
184: Gabe Dean didn't go
197: J'den Cox went, won (beating Kyle Dake), and then won Olympic Bronze
285: Kyle Snyder went, won (beating Jake Varner), and then won Olympic Gold
Listen to 8 of the 10 above tell their stories on BASCHAMANIA!
With all that said, if guys like Alex and Jaydin, among others, don't win, it's very likely we see them at the Last Chance Qualifier the following weekend, where they could absolutely throw a wrench in someone else's plans to make the finals.
The top 2 at Last Chance will qualify for the Olympic Trials, with true 2nd matches taking place to determine "true second."
As if there isn't reason enough to be excited for the NCAA's, this makes this year's NCAA's that much more exciting! If you haven't downloaded your brackets yet, you can download updated brackets here!
‹ Back