Stories
New wrestling podcast Baschamania shares stories of America's elite wrestlers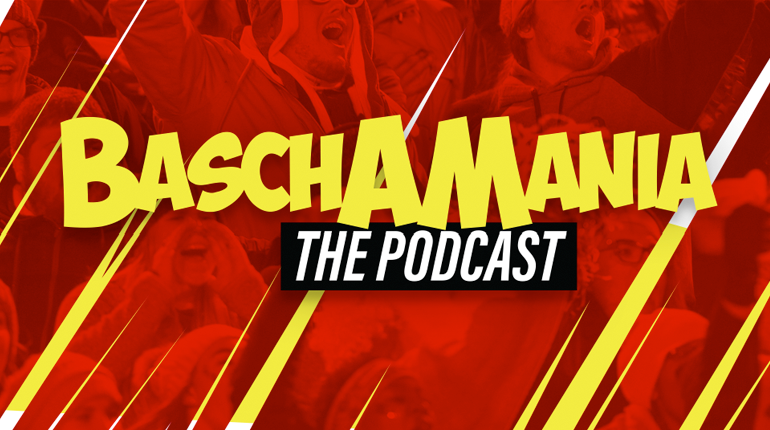 ROCHESTER, NY - Justin Basch, CEO and Founder of Basch Solutions, has launched BASCHAMANIA, a new wrestling podcast focused on sharing the stories of the top wrestlers in the USA.
In September of 2008, Basch launched Basch Solutions, a digital and social marketing agency offering services ranging from brand development and website build-outs to social media strategy and content creation. Within the first four years of business, Olympic Gold Medalists Cael Sanderson, Jordan Burroughs, and Jake Varner signed on as clients. Other World & Olympic Champions such as Helen Maroulis and David Taylor followed suit in the years to come.
After more than a decade of running the marketing agency, Basch saw an opportunity to leverage his relationships and insights built with the wrestling community. In August of 2019 he launched Baschamania podcast so fans could get to know wrestlers better, both on and off the mat, and hear stories straight from the athletes that live them
In the first few months of the podcast Olympic Champions Jordan Burroughs and Helen Maroulis, and World Champions David Taylor, David Taylor and Gable Steveson (Junior) were guests on the show, sharing stories about their careers. In addition to Olympic and World Champions, numerous NCAA Champions, including but not limited to: Spencer Lee, Yianni Diakomihalis, Jason Nolf, Anthony Ashnault, Bo Nickal, Zain Retherford, Alex Dieringer, Vincenzo Joseph, Anthony Cassar and Seth Gross have also been on the show.
Reigning NCAA Champion and Olympic Trials qualifier Seth Gross shared his story of redemption and discussed his off-the-mat problems at Iowa that led to him leaving the current No. 1 program in the country to head home to Wisconsin.
"So many of these high-level wrestlers have amazing stories of adversity and of failures and successes off-the-mat that fans never get to hear. They rarely hear the backstories," said Basch.
There's so much more to these men and women outside of those six or seven minutes on the mat they are so well known for, and the fans know it and want to hear it," Basch added. "I've been blessed with hearing those stories and having so many great conversations with the best wrestlers in the world and I want to bring as many of those conversations and stories as I can to the passionate fans who love and follow this sport."
In addition to providing weekly content to wrestling fans, the podcast platform will look to build a database of stories that will be able to engage fans with those competing before big events, such as the 2020 Olympic Trials. Olympic Trial Qualifiers Jordan Oliver, Joey McKenna, Victoria Anthony, Frank Molinaro, Thomas Gilman, James Green, and Darian Cruz are among other featured guests.
"This podcast gives fans the insight of the mind of high level wrestlers and the lifestyle we live in this crazy world," said 65 KG Olympic Trials qualifier Jordan Oliver. "It also shares the crazy things us wrestlers have to do and experience to be and stay on the top and competing at a high level!"
While many episodes feature the best wrestlers still competing, the podcast will also showcase some of the best coaches. High school, collegiate and senior level coaches, all of whom were accomplished wrestlers themselves, have made appearances on the show. These shows headline Israel "Izzy" Martinez (Head Coach of Montini Catholic) Reece Humphrey (Head Coach of the New Jersey Regional Training Center), and Chris Bono (Head Coach of the Wisconsin Badgers).
The BASCHAMANIA podcast is available everywhere podcasts can be heard including Apple Podcasts, Google Podcasts, Spotify, Anchor, and Stitcher. Direct links to listen and subscribe can be found by going to BASCHAMANIA.com or searching "BASCHAMANIA."
‹ Back