Stories
Duke's Jacob Kasper Just Made His WWE/NXT In-Ring Debut And It Was Awesome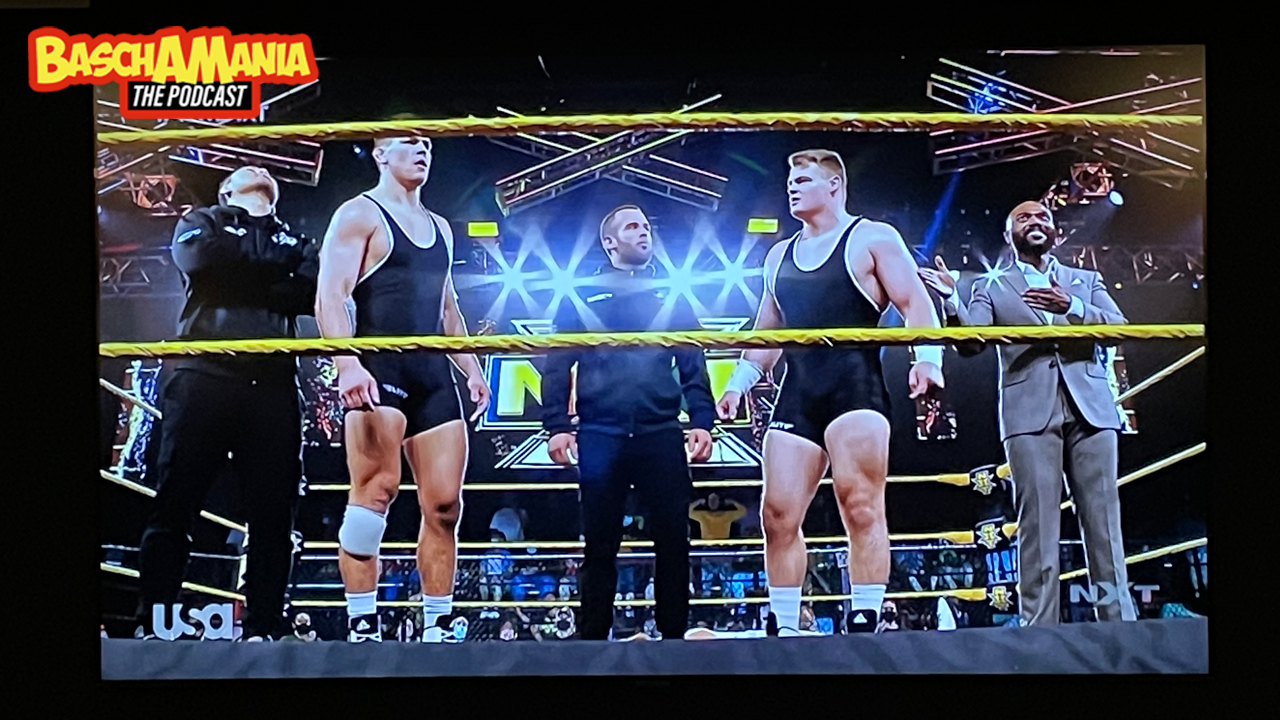 One month before Covid wreaked havoc on the world, on February 18th, 2x NCAA All-American Jacob Kasper joined me on Episode 36 of BASCHAMANIA.
We had planned on recording for an hour, as is typical, but ended up going an hour and 45 minutes. Why'd we go so long? A shared passion for the WWE. We talked at length about some of our favorite childhood memories, why he wanted to be a WWE superstar, and other random pro-wrestling related topics.
At the time, the Duke grad was planning on wrestling in the Olympic Team Trials at 97kg and then retiring after the Trials, or the Olympics if he made the team. As it did to many, Covid threw a wrench in his plans and in April, he had to adjust. April 13th to be exact.
On August 7, Kasper joined me back on Baschamania to talk all about it, including his retirement from amatuer wrestling and what was next. And, if you listened to the first time he came on the podcast - or know Jacob at all - it was no surprise. He was throwing his hat in the pro-wrestling ring, and he encouraged his brother Drew Kasper to do the same.
When you know how hard someone works, and how bad they want something, you know what a blessing it is when you see them make a monumental step forward in achieving their dreams. Tonight was one of those nights for someone I'm proud to call a friend, as Jacob Kasper made his in-ring debut on WWE's NXT.
Debuting with his brother Drew Kasper as a tag team, the "Creed Brothers" Julius and Brutus absolutely destroyed their competition in a fast-paced, overpowering match that saw the brothers get a win within a couple of minutes.
As a pro wrestling fan, I have to say that both the brothers looked absolutely flawless in their debut. Great passion, great technique, and great energy.
It's very clear that the WWE wants to play right into the amateur success of both Drew and Jacob Kasper, as the ring attire for the Creed Brothers was a traditional all black wrestling singlet and they just absolutely man-handled their opponents with the commentary making quick references to their amateur careers and success.
Super excited for these guys and I can't wait to watch their careers progress!
‹ Back