Stories
Why I'm Bummed: Some Storylines from Cancelling NCAA's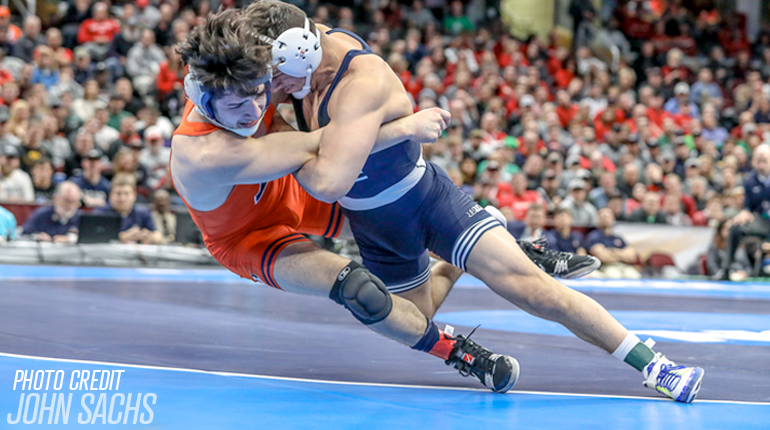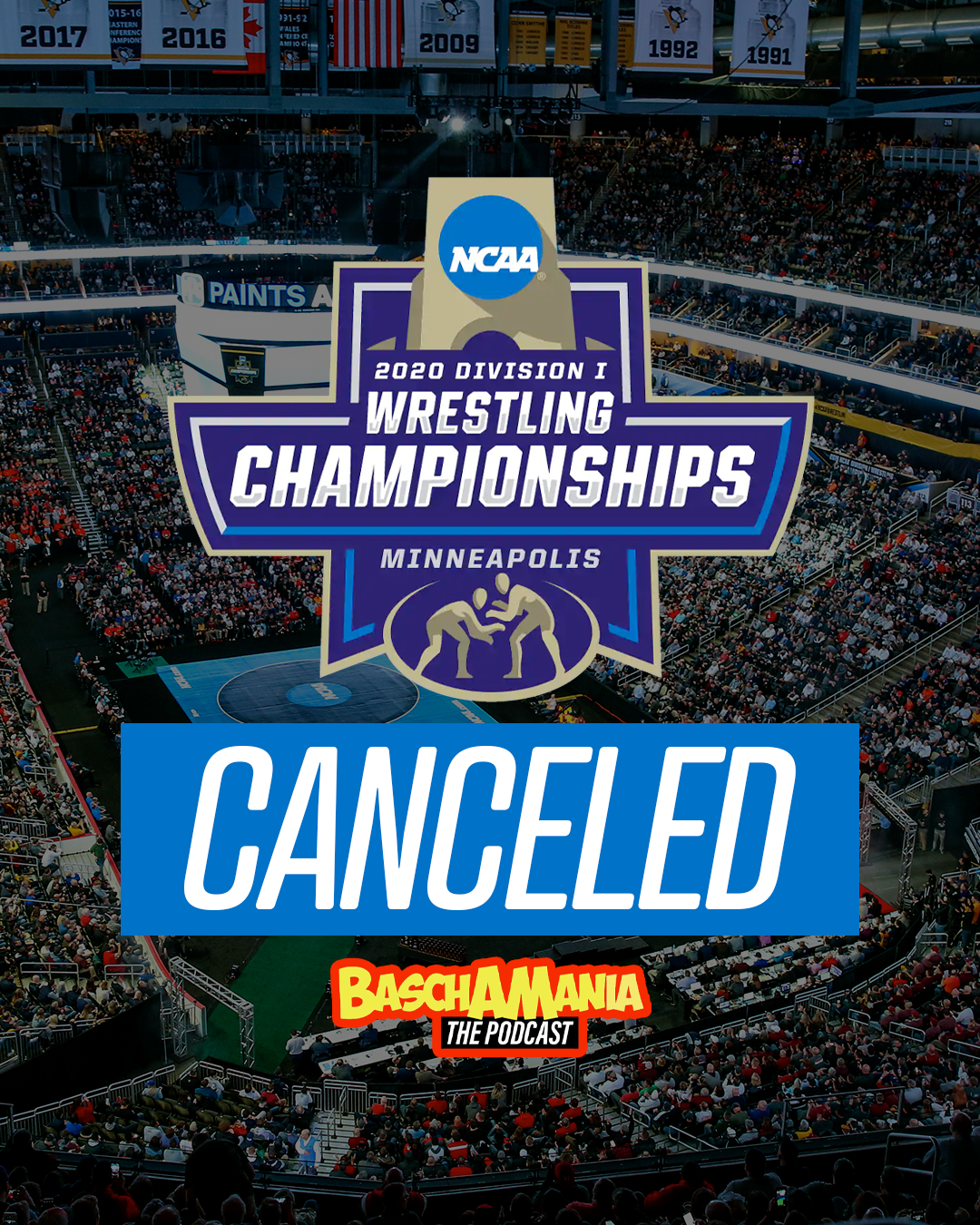 We all know by now that NCAA's are cancelled. But, on this seemingly somber Friday morning, I continue to think about the storylines that I was thinking about after the news broke yesterday and into the night last night. NCAA's being cancelled and not being able to go and all the typical fun associated with NCAA's is reason enough for anyone to be bummed, but thinking about still, it's some of the implications and storylines that really got me.
Now, one of the magical things about folkstyle wrestling in March is that with 330 wrestlers qualified for the NCAA D1 tournament and so many different stories to focus on, everybody is going to focus on different elements and have different perspectives. As they should.
I'm a fan of wrestling. I've got friends who are wrestling. I'm a marketer in the sport. I'm a Penn State guy. Mix those up and they likely lead to what's below. This is just my perspective and the storylines that I'm thinking about. There are more, and with the lack of attention these wrestlers are going to get now with not competing in Minnesota next week, I hope others write about other storylines that they're thinking about this March, too.
For now, let's get into the storylines that I'm thinking about.

Seniors Vincenzo Joseph & Seth Gross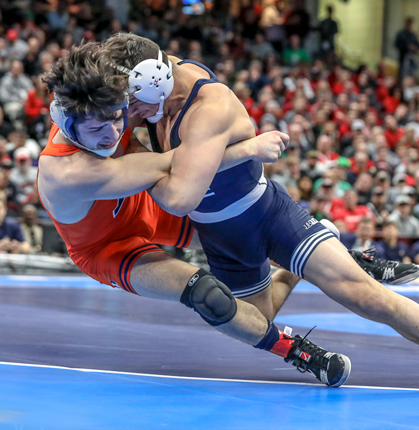 Photo Credit: John Sachs
Yesterday, after the cancellation announcement, I posted about 1 thing on Instagram: Penn State Senior Vincenzo Joseph and Wisconsin Senior Seth Gross. Two NCAA Champions who have my heart wrenched to have to go out like this. Both seniors are 2018 NCAA Champions who didn't repeat in 2019. Cenzo was upset by Mekhi Lewis in last year's final and Seth Gross sat out after having back surgery. Both also suffered losses at Big 10's this year. This was the final moment. This was their final shot at one more NCAA Championship.
And, this was their shot to say goodbye to their fans. Seth Gross was at 3 schools over 6 years and has a redemption story unlike many others. The fans know his story and have been his corner as much as any fans can be. Cenzo has been apart of an insane Penn State dynasty over the past decade and deserved that moment to wave goodbye.
If you've ever lost a loved one, you know the importance of a goodbye. While there are things bigger than sports in life, these guys gave their all to this sport & to these fans for so long and were simply told yeah, it's not happening. That's tough to process for anyone. These guys aren't done wrestling anytime soon, so while I'm bummed for how their college careers had to come to an end, I know greater things are yet to come.
By the way, these are just 2 of MANY senior stories, they're just 2 that are near to me. You've also got guys like Johnny Sebastian. The 3 time Jersey State champion from Bergen Catholic is a 6th year senior who has had some adversity with injuries throughout college and has yet been able to All-American. He came back for one reason - to be on that podium. Now, his season just ends without that opportunity.
Listen to both Vincenzo Joseph and Seth Gross share their stories with me on the Baschamania podcast.


Gable Steveson & Mark Hall's Homecoming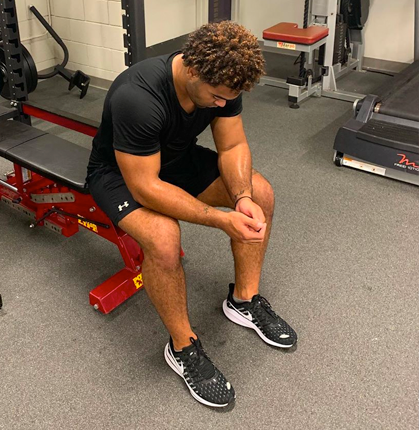 Photo Credit: @GableStevesonFormer Apple Valley Teammates Gable Steveson and Mark Hall (along with Seth Gross) were about to put on for their city. Though a Penn State guy, Mark Hall wrestled at Apple Valley, Minnesota and won 6 state championships. Minnesota, if not home, has to be considered a second home for him. Gable Steveson has another 4 state championships in Minnesota and has never left; going from Apple Valley, Minnesota to Minneapolis, Minnesota just 25 minutes away. Not many have the opportunity to wrestle in that much of a true home crowd, but Gable was going to have that.
They also had their fair share of adversity this year. Gable was suspended for the first half of the season and put his head down and put the work in. He didn't talk too much about it, he just wanted his hard work to do any and all of the talking for him, and he was on a path to be in the NCAA finals and win his first NCAA Championship next Saturday, in front of his hime crowd. The "comeback story" he's been working so hard for. (Listen to Gable share his story with me here.)
Senior Mark Hall, who was in 7 straight high school state championship finals and then 3 straight NCAA Championship finals, is no stranger to the spotlight either. This would've been his 11th year in a row in the postseason finals. While he avenged his only loss of the year to Michael Kemerer at the Big 10's, knowing the competitor Mark Hall is, he wanted to do it again. He wanted to do it in the big spotlight and go out with another NCAA Championship and say goodbye to that Nittany Lion faithful fanbase.


Spencer Lee (Likely) Won't Be a 4x'er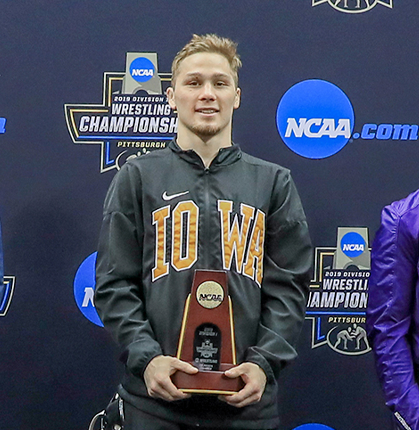 Photo Credit: John SachsWhile my heart goes out to so many who may now miss the opportunity to ever become an NCAA Champion or an NCAA All-American by not having the championships this year, my heart also goes out to a guy like Spencer Lee. Spencer Lee is one of the greatest this sport has ever seen and he was on a war path to being a 4x NCAA Champion; a feat only 4 guys - Path Smith, Cael Sanderson, Kyle Dake, and Logan Stieber - have ever accomplished.
With an insane bonus rate this year, and nobody even keeping it close, Spencer was a huge favorite - arguably the biggest of any weight - to be an NCAA Champion this year. It would've been his 3rd, and next year, as a senior, he would've been able to go for #4. To not have that opportunity to be one of the greatest ever on paper has to be a tough pill to swallow. Now, if NCAA decides to give these guys all another year of eligibility - and not just seniors - and he takes it - it may still be a possibility, but only time will tell how that plays out.
If you want more Spencer Lee, I spent a half hour chatting with him recently about his story, you can listen to that here.


Iowa Deserved Their Celebration

And, speaking of Spencer Lee... this was Iowa's year. As I said, I'm a Penn State guy through and through, but the writing was on the wall that it wasn't our year. It was Iowa's. Iowa just won the Big 10 Championships in an absolutely dominate fashion and was showing no signs of slowing down. While anything can help in March (something I'm going to talk about in a second), this was Iowa's year. Iowa hasn't won an NCAA Championship team title since 2010, where they won their 3rd straight. They beat Penn State in the dual at home, they won Big 10's, and they were likely going to win the NCAA Championships. Their fans deserved to celebrate that.
Not only do the fans deserve that celebration, the Hawkeyes and their seniors who likely won't return next year deserved that. I say likely because theirs whispers that the NCAA may give certain athletes an extra year of eligibility. Whether it happens or not is one thing, and whether these guys want that is another, but one thing is for sure, seniors Michael Kemerer and Pat Lugo both contributed greatly to the success Iowa has had this year. Kemerer upset Mark Hall at Carver Hawkeye and likely sealed the deal in the dual meet win and Pat Lugo just won the 149lb Big Ten Championship title, contributing to the dominant Iowa performance.
The Hawkeye wrestlers and their fans deserved that (all-but-likely) March celebration.


March Matness Surprises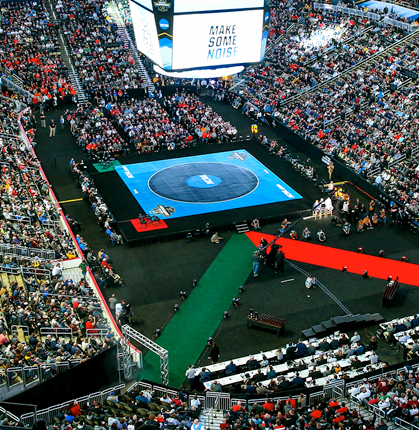 Photo Credit: John SachsOne of the most magical things about the NCAA tournament is the cinderella stories and the things you don't see coming. There are so many of them but remember Kyle Conel of Kent's story in 2018? Unseeded, he upset #1 Kolin Moore in the quarterfinals and ended up taking fourth place, becoming an NCAA All-American in the process. Remember Mekhi Lewis' story last year? The 8 seed from Virgina Tech, who beat the #1 seed (Alex Marinelli) in the quarterfinals, the #4 seed (Evan Wick) in the semi-finals and then the #2 seed (Vincenzo Joseph) in the finals? Capturing an NCAA Championship as a redshirt freshmen, and the first ever for Virgina Tech.
The surprises that unfold every March are one of the elements that makes the NCAA D1 Wrestling Championships one of the most special tournaments in the world. Could Penn State have performed some March magic and upset Iowa? Would an 8 seed have won the tournament again? What would have been the biggest upset of the tournament? Who would've surprised us becoming an All-American. Would someone like Yahya Thomas make a run? Would Aaron Brooks have won an NCAA championship as a true freshmen? It sucks that we will not only never know, but 10 guys won't get to be NCAA Champions or win as many national championships as they could've, and many will now never get to become an NCAA All-American.


Olympic Qualifier Last Chance to Take 3?

The storylines don't end with the championships themself. There are going to be ripple effects.
As of now, there is set to be a Last Chance Olympic Qualifier on March 28th in Millersville, PA to qualify for the Olympic Trials. With the event being so crucial to the Olympics, I'm not sure how fast/slow USA Wrestling will be to cancel/move/postpone it - they may have no say in the matter if PA restricts events - but one implication here from the cancellation of NCAA's is that NCAA Champions automatically qualified for the Olympic Trials.
Without the NCAA Champions being able to automatically qualify, I think USA Wrestling has to adjust the rules of the Last Chance to take the top 3 instead of just the top 2. You have guys like Vincenzo Joseph, Luke Pletcher, Aaron Brooks, etc. who are right there in the fight for an NCAA Championship, and had they competed, and won, they would've automatically qualified for the Olympic Trials. Now, it's a different story, and if they want to go to the Olympic Trials, they're going to have to adjust plans and head to the Last Chance Qualifier.
For what it's worth, here are some non-NCAA notable names who are not yet qualified for the Olympic Trials, including Olympic Redshirt's Jaydin Eierman and Dom Demas:
57kg

Darian Cruz
Josh Rodriguez
Alan Waters
Frank Perrelli


65kg

Jaydin Eierman
Dom Demas
Bryce Meredith
Nick Dardane
Evan Henderson
Joey Lazor
Dean Heil
Sean Fauz
Johnni Dijulius


74kg

Nazar Kulchytskyy
Alec Pantaleo
Tyler Berger
Joey Lavallee
Chance Marsteller
86kg

Drew Foster
Timothy Dudley
Aaron Brooks
Nathan Jackson
CJ Brucki
Nicholas Heflin


97kg

Derek White
125kg

Anthony Cassar


Brand Deals on Hold?

Usually after NCAA's, graduating seniors instantly become available for brand deals, sponsorships, and partnerships. It will be interesting to see how this year plays out as do seniors wait and see if they will get another year of eligibility from the NCAA? Could taking a brand deal now ruin potential future eligibility? Some strongly think particularly because of scholarships, another year of eligibility won't happen, and some seniors I've already talked to don't care what NCAA says/does, they're not coming back. One way or another, it will be interesting to see how this plays out.
There are so many more storylines surrounding the cancellation of NCAA's, but these just happened to be some of the stories I'm thinking about as I cancel all the travel and events around NCAA's and process the whole thing.
I appreciate you who took the time to read my thoughts. If you want more of these articles, let me know. For now, be sure to subscribe to the BASCHAMANIA podcast, where I chat with the absolute best wrestlers in the world and share their stories.
‹ Back