Stories
Weekend Rundown - Presented by ATAC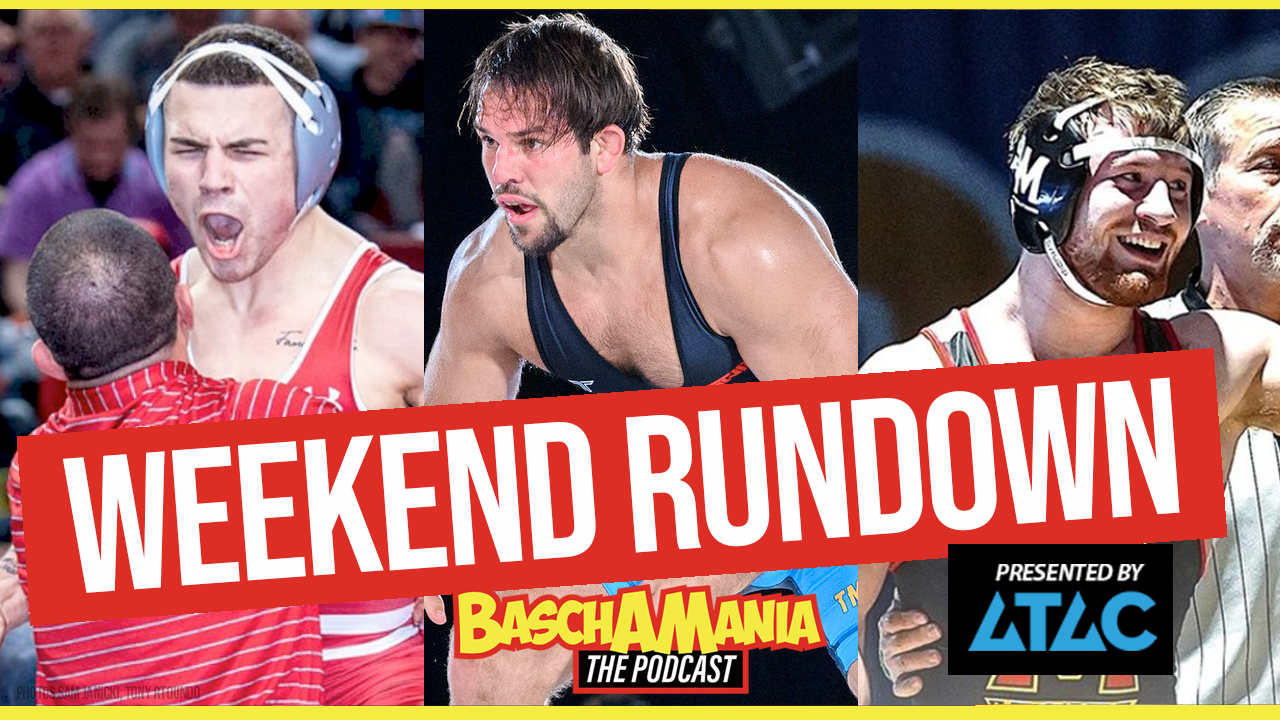 - Maryland beat No. 16 Pittsburgh, 18-16, for their first ranked win since 2013??. Pittsburgh turned around and beat #13 Lehigh 22-12
- No. 5 Arizona State defeats No. 3 Missouri, 19-17, in Tempe at Mullet Arena??
- Austin Gomez upsets Yianni D 3-9, hands Yianni only his second loss of his collegiate career.?? The top 4 guys at 149 have now all lost.
- Gomez's big win helped fuel #14 Wisconsin rebound from an Iowa State loss to a 19-13 victory over #9 Cornell ??
- The chaos at 149 continued at the Keystone Classic as #15 Doug Zapf took out #9 Caleb Henson In OT, match here. #5 Millner then beat Zapf in the Finals.
- Unranked Corbyn Munson of Central Michigan Takes Out #7 Ed Scott??
- Erik Gibson & Mason Gibson flip commitment from Cornell to Penn State?. Erik initially committed to Cornell and has been training at the Spartan Regional Training Center in Ithaca.
- In the Iran Premier League, Sidakov bumped up to 79kg and took a loss to Iran's Savadkouhi
- Penn State Freshmen Levi Haines beat Junior Starter Terrell Barraclough in the Black Knight Invite Open. Bartlett also beat Evans 3-1 in OT and Faunco beat Matt Lee.
- Bill Farrell took place Saturday. Check the full results here.
- The All-Star Classic is tomorrow night on Flo, which should be a great one. Listen to Ep 176 of BASCHAMANIA for all of Cenzo and JB's picks here.
‹ Back