Stories
The Top 4 Guys at 149 Have Lost - Let's Take a Look at What's Next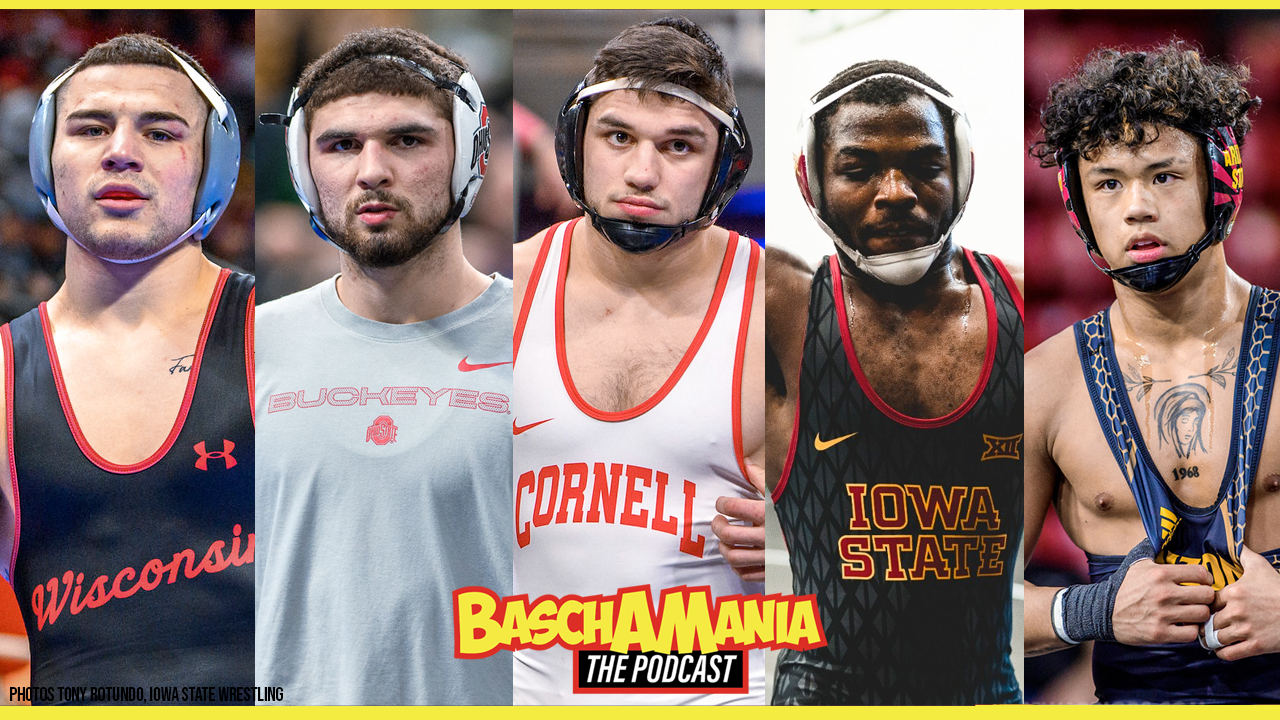 Who would've thought we'd see the top 4 guys at 149 all go down in November? Especially when that top 4 includes arguably the #1 P4P wrestler in the country.

It's early in the season, so if you haven't been paying too close of attention, here's what's happened in the rankings so far over the past few weeks:

#1 Yianni D just lost to #3 Austin Gomez 3-9
#2 Brock Mauller lost to #6 Kyle Parco 2-3
#3 Austin Gomez lost to #11 Paniro Johnson 4-9
#4 Sammy Sasso lost to #12 Caleb Henson 3-5

Paniro, who recently upset Austin Gomez - has a schedule that is about as tough as it gets as he potentially wrestles Austin Gomez again on 11/26 at the Cycle Open, Iowa's Max Murin on 12/4, Yianni D on 12/19, Kyle Parco on 1/8, and Brock Mauller on 2/15.

That's 5 of the top 7 guys right there over the next 45 days-ish. Paniro has a huge opportunity to show people that win over Gomez wasn't just a fluke win.

Now, Yianni is going to be competing in the World Cup in Iowa City December 10th and 11th, so I don't know that he's a lock to compete in the Cliff Keen the weekend before, but if Yianni goes to the CKLV, he could face #4 Sammy Sasso, #5 Jon Millner, #8 Yahya Thomas, #12 Caleb Henson (who just took out Sammy Sasso in OT at the Ohio State/Virginia Tech duals), along with some others.

He could then wrestle Paniro on 12/19 and Parco on 1/4. Count me intrigued.

Speaking of schedules, Austin Gomez schedule just continues to be bananas, too.

He's got Sammy Sasso at the All-Star Classic on Tuesday, then potentially Paniro in a rematch you know he wants on 11/26 at the Cycle Open. On 12/4, he's got Doug Zapf, who's a top 10 stud. A little look ahead, but after Shayne Van Ness' recent dominant performances, don't tell me him and Gomez won't be fun at the PSU/Wisconsin dual on January 6th!

Ok, speaking of Van Ness, I'd be remiss not to talk about the wrench PSU's Van Ness could throw into the mix at 149.

At the Collegiate Duals, he'll likely wrestle Yianni or Paniro in the Blue Pool Finals, and then has that Gomez match on 1/6. Big opportunity to make himself a top 5-10 guy at the weight early!

It didn't take long after I tweeted some of this article's info out where duck season was mentioned. It's a valid concern, but right now, these top guys all have a loss and nothing to protect. That's good encouragement to compete and not duck their competitors. Later in the season, if they get some W's and avenge some losses, maybe there's some reason to "protect" their potential seed, but with the head-to-head wins/losses, I don't think we're going to see too much ducking from these guys.

This only even mentions a few of the many hammers at this weight. Today, we've got Doug Zapf and Caleb Henson competing at the Keystone Classic. Excited to watch both of those hammers get after it!

Rankings-wise, this weight has the potential to be a disaster all year up until NCAA's, where rankings always get worked out. The good thing is, the rankings don't matter & we're gonna see these guys all compete all year long. Count me in to follow 149 closely!
‹ Back