Stories
Did Yianni's World Medal Cost Him The Hodge? I Asked His Thoughts.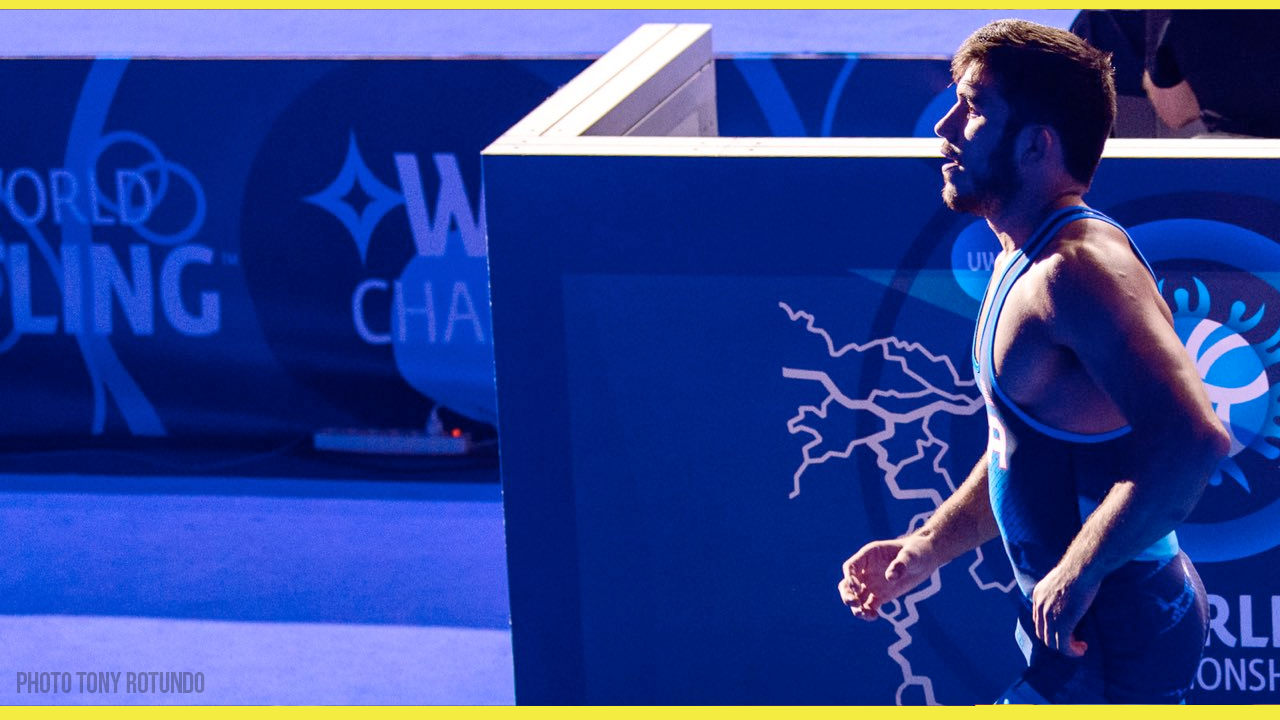 I put out a long Twitter thread this morning so for people not on Twitter, I thought I'd share an article version here and add a few more notes.
Some thoughts in a thread about Yianni D being a 4x'er and likely not winning a Hodge.
TL/DR: My opinion is that it ended up being a senior level sacrifice, in hindsight of course, and one that Yianni was ok with.
I was thinking about our convo on Baschamania, and started thinking that one can make the argument that the Hodge seems like a sacrifice Yianni ultimately made to compete on the senior level and win a senior world medal, working towards his goal of World/Olympic Gold.
Writing this now because all signs point to Mason Parris winning the Hodge tomorrow, which is so well-deserved! 33-0, undefeated, 63% bonus wins, while in the Big Ten and in a tough weight.
As much as many people want Yianni to win a/the hodge, it's not a career achievement award. It's an award for the most dominant season, and after his loss to Austin Gomez early on, he knew Hodge was (probably) out. At the time, you also had Spencer still going for #4.
In a post-season Baschamania show we just did, YD said that lone loss, that arguably cost him the Hodge, was a result of a lack of folkstyle focus. A needed loss to get him back on track, but 1 that he believes came from him still focusing on his World Championships finals loss.
Now, if you look back at the other four 4x'er's, none won a World Medal in college - Cael, arguably, by choice, and he's the only one who even made a World/Olympic team while still in college.
In 2001, Cael Sanderson was the World Teamer but after a few postponements to Thanksgiving weekend, he chose not to compete at the Worlds to focus on Folkstyle and his college career, and in 2002, the USA team did not compete as a whole.
In those 2001 Worlds that Cael chose to skip, Brandon Eggum replaced him & went on to win a silver medal. Gotta think Cael would've likely medaled here, right?
Next 4x'er: After going 3-2 at the World Team Trials in 2011, Dake wrestled in the 2012 Olympic Team Trials as a 3x NCAA Champ, but did not make the team. He was beat by Trent Paulson in the semis.
Next up: Logan Stieber wrestled in both 2012 Olympic Trials & 2013 World Team Trials during college, but didn't make a team.
Lastly, Pat Smith didnt make a World/Olympic team in or after college.
When I asked Yianni about the Hodge on Baschamania before the season, he said of course, everyone wants it, but it's more of a cherry on top, as it's been no secret that Yianni wants a World/Olympic title above all else.
When chatting this morning, I said to Yianni: "In one perspective/take, it seems like you arguably traded a potential Hodge for a World Silver Medal, looking back - would you do anything different knowing that's how it plays out?"
His response, in summary, was nope. He said his World Silver Medal is a direct result of his effort and dedication to his craft, while the Hodge is technically an opinion based award - just like OW - that most kids don't grow up longing for like they do a Championship.
From a different perspective: You don't really focus on winning an Oscar, you focus on making a great movie, and if you win an Oscar, it's a nice bonus that you'll cherish forever.
And, again, we're talking about the Hodge here, not the National Championship. So to be able to split focus and do both, and STILL become just the 5th ever FOUR TIME champ is crazy.
So, not only would Yianni trade the Hodge for his World Medal over again, but he also said freestyle is truly his love and he'd arguably trade all 4 national Championships to be a World Champion.
Hodge or no Hodge, while making multiple World teams & winning a Senior World Medal - ending the USA Wrestling drought at 65kg - Yianni D will go down as 1 of the all-time collegiate greats; a 4x NCAA champ with just 2 losses!
Now, it's finally his time to stop dividing his attention and give everything he has to his ultimate goal: Become a World/Olympic champion! LFG!
To get caught up on Yianni's appearances and interviews on BASCHAMANIA, head here.
‹ Back