Stories
Agencies, Commercials, & Local Biz; NIL Continues!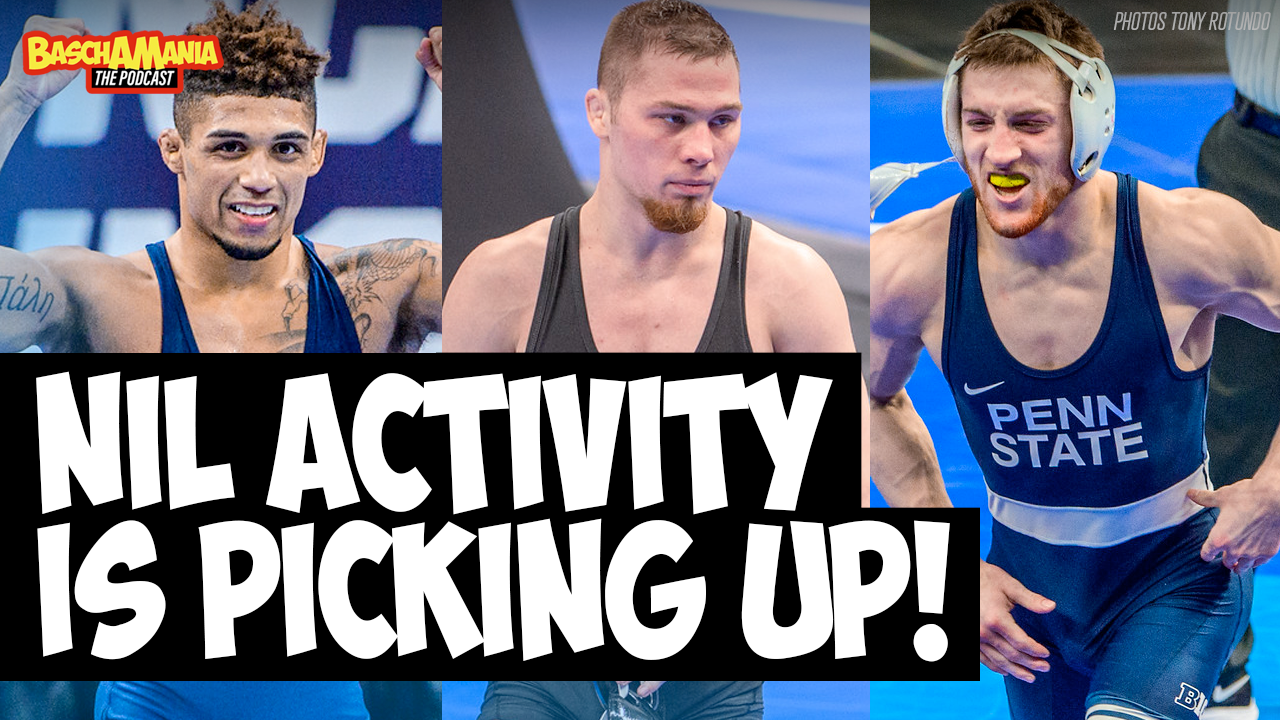 Right on cue, the Name, Image and Likeness activity is picking up, as we're exactly one week since NIL went into effect and it's getting better by the day.
As I had said both in a previous article, and on the BASCHAMANIA Podcast, deals take time to execute. When you have negotiating taking places, attorneys reviewing contracts, compliance departments reviewing deals and content being created, among other sponsorship activities, things just take time!
Today, 3x NCAA Champion Spencer Lee became the first college wrestler (that we're aware of) to sign with a sports management agency. MGC Sports, who tout 50+ years of athlete management experience and 200+ attorneys, announced today on social media that they have signed Spencer to an NIL agreement. Back in January, Clemson QB Trevor Lawrence also signed with MGC ahead of the NFL Draft.
Spencer was on the BASCHAMANIA Podcast yesterday (you can watch or listen to that here) and had said that his dad took the day off to field all of Spencer's NIL deals and offers. Spencer has already done a 3-day tshirt & hoody sale with the Player's Trunk and fulfilled over 35 Cameo requests. Spencer's Cameo fee already jumped from $25 to $40. After an initial apparel sale, Spencer also just announced an official apparel partnership with Ironside Sports in Iowa, owned by former Hawkeye Mark Ironside - a deal I said would likely be a great idea!
2021 NCAA Champ Roman Bravo-Young, who has a number of deals and offers on the table, announced his first official year-long deal yesterday. The deal was signed with Wings Over, who has 37 restaurants in 16 states and claims to "serves the best wings you've ever eaten." Both Roman and Wings Over put out this sweet graphic yesterday. This follows Roman's successful Shoe Raffle which ended on Sunday.
If you follow me on Twitter, you'll see a video I posted yesterday that shows Barstool Sports owner Dave Portnoy talking to Big Cat and Jeff D. Lowe on an NBA Finals live stream about signing Gable and that Barstool may send someone (KB No Swag wants in!) to Tokyo to follow Gable. You can watch that video here. Though Barstool has "signed" what seems like dozens of wrestlers, Portnoy was actively putting out content around Gable and Spencer on his personal account, and mentioned talking about doing more with Gable.
We also saw a few local deals take place. Joey Sanchez of Oklahoma State signed a deal with Merrifield Office Supply in Oklahoma, and Nick Lee starred in a commercial (!!) for Expressway Dodge in his hometown of Evansville, Indiana. You can watch that sweet commercial here! I'm really excited about both of these deals as this is where I think a lot of college athletes can really make some money, and also get free product. Even if it's not a paid deal, free product goes a long way for anyone - let alone hard-working college athletes!
Sammy Sasso also signed with Shot Sled and Emma Bruntil singed with Fantasy Fight League.
We're also seeing wrestlers get busy with content and entrepreneurship.
Penn State's Beau Bartlett is officially rolling out Beau Knows, where Beau looks to market his (pretty great) graphic design services.
NC State's Trent Hidlay became the first college wrestler to join Rokfin, putting out a letter that explains what's coming up and why he has chosen Rokfin
The NIL snowball is definitely rolling and I suspect this will only continue! Now is a great time for a company to sign these athletes for to a one year deal because you get some prep time before the season, you get the entire college season, and then you get a few months post-NCAA's to leverage success, create some content, etc.
It's an exciting time, can't wait to see it continue to roll out!
‹ Back