Podcast Episodes
Seth Gross Loves To Be The Underdog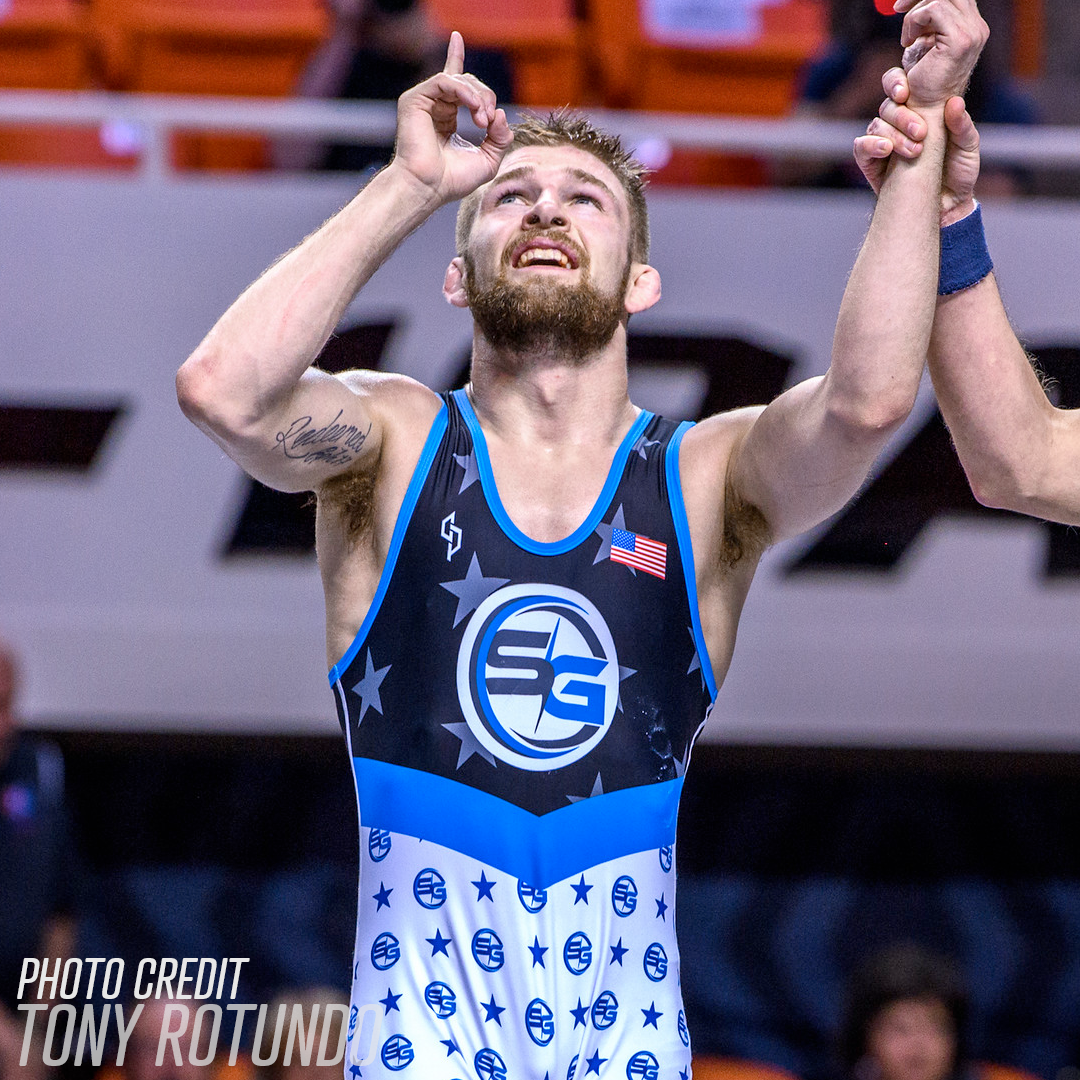 NCAA Champ Seth Gross just added another incredible accolade to his resume: World Team Member! Today, just a week after the monster accomplishment, Seth joins me once again on the podcast to talk about his World Team Trials & Final X performances and share some insight around the matches, circumstances, and overcoming adversity. Always great catching up with Seth! We talked about:
1) Jesse Mendez Match? at WTT
2) Nico Match?? at WTT
3) DeShazer Match? at WTT
4) Being the Underdog? at Final X
5) Overcoming the Adversity
6) Wrestling Anywhere Everywhere?
7) Cut to 61 vs 57
8) Husband/Wife Competition Combo
9) Being "The Guy" in The Wisconsin Room
?10) Life in Wisconsin
11) Coaching and Competing at the Same Time?
12) Winning The Day - What it means!
13) Book Recommendations
14) Carnivore Diet & Coffee
15) Brand Side of Competing
16) Final X/WTT Fans?
17) Upcoming Competitions
This show is brought to you by our friends at ATAC. ATAC is an AI Strength & Conditioning coach, Nutritionist, and Mentality Mentor all in your pocket. Your Age. Your Goals. Your Program. Download the ATAC app today on the Apple App Store or Google Play Store today and #LevelUp!
Feel free to tweet us and send us messages with questions and general thoughts! And, be sure to SUBSCRIBE to the podcast and go through the archives to hear more great stories. If you want to support the podcast, be sure to leave a 5-star rating & review on Apple Podcasts, and shop some apparel on BASCHAMANIA.com! For all partnership and sponsorship inquiries, email info@baschamania.com.
Engage with us on Twitter: @JustinJBasch and @GodsWrestlers133
Listen to the episode now:
Enjoy This Podcast?
- Contact us today about sponsorship and partnership possibilities
- Grab some BASCHAMANIA Apparel here
- Be sure to follow @BASCHAMANIA on Twitter, Facebook, and Instagram
- Subscribe on Apple Podcasts, Spotify, Stitcher, or others
---
‹ Back