Podcast Episodes
Olympic Champ Tamyra Mensah-Stock on Olympics & What's Next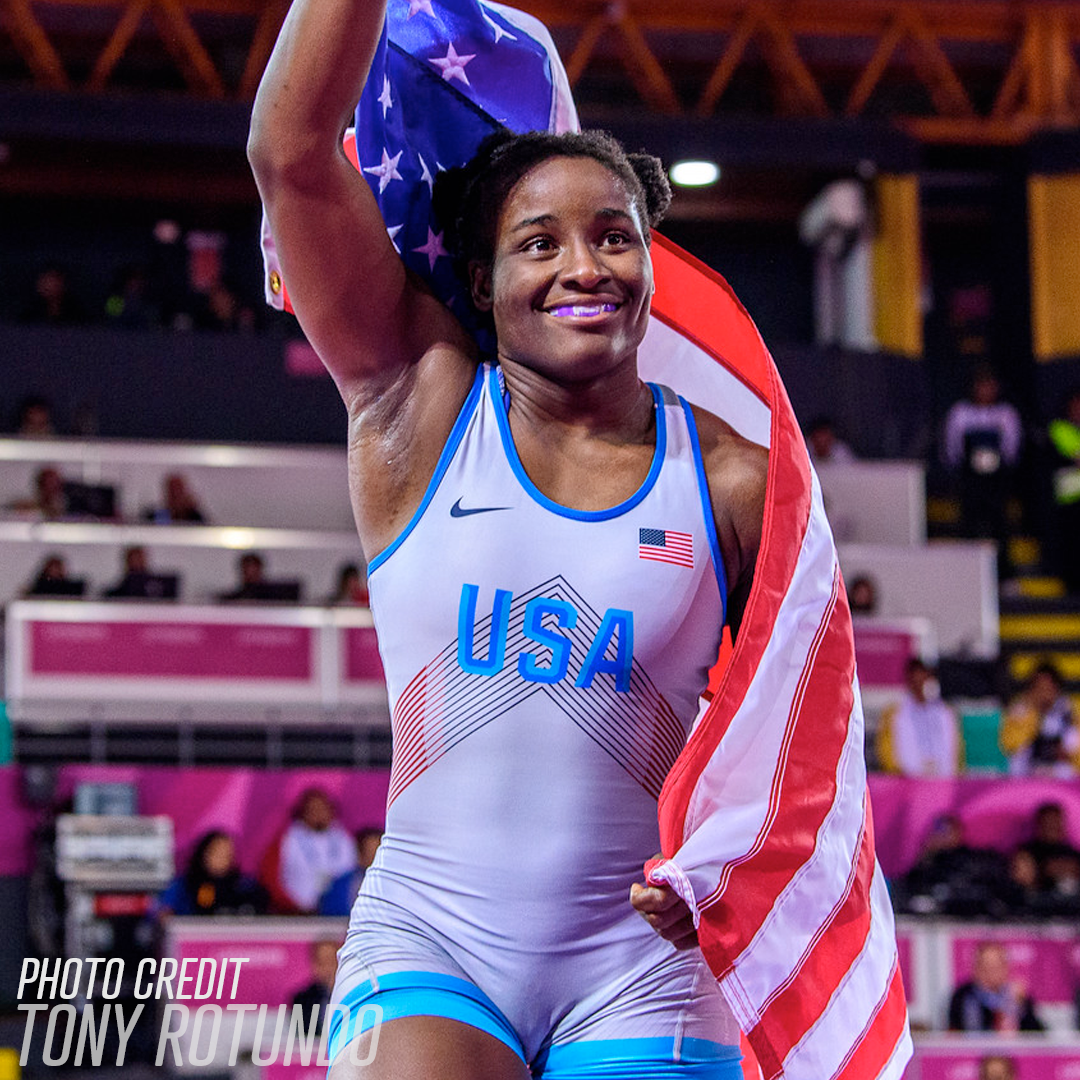 I can't remember who, but I heard a podcaster once say that if nobody listened to their show, they would still do it because of the conversations they get to have. This is how I feel after having one of the most dominant wrestlers in the world on the show and having such a fun conversation.
Today, 2019 World & 2020 Olympic Champ Tamyra Mensah-Stock joined me on Baschamania to talk all things from Olympics and video games to her Faith and what's next. Such a fun show catching up with and getting to know one of the current greats in our sport! We also talk about the explosive growth in women's wrestling, karaoke machines, and coping with high's and lows, among other things.
This show is brought to you by our friends at ATAC. ATAC is an AI Strength & Conditioning coach, Nutritionist, and Mentality Mentor all in your pocket. Your Age. Your Goals. Your Program. Download the ATAC app today and #LevelUp!
Feel free to tweet us and send us messages with questions and general thoughts! And, be sure to SUBSCRIBE to the podcast and go through the archives to hear more great stories. If you want to support the podcast, be sure to leave a 5-star rating & review on Apple Podcasts, and shop some apparel on BASCHAMANIA.com! For all partnership and sponsorship inquiries, email info@baschamania.com.
Engage with us on Twitter: @JustinJBasch and @MensahTamStock
Listen to the episode now:
Enjoy This Podcast?
- Contact us today about sponsorship and partnership possibilities
- Grab some BASCHAMANIA Apparel here
- Be sure to follow @BASCHAMANIA on Twitter, Facebook, and Instagram
- Subscribe on Apple Podcasts, Spotify, Stitcher, or others
---
‹ Back