Podcast Episodes
Bo's Fighting Next Month, Roman's Coming Back For Another Year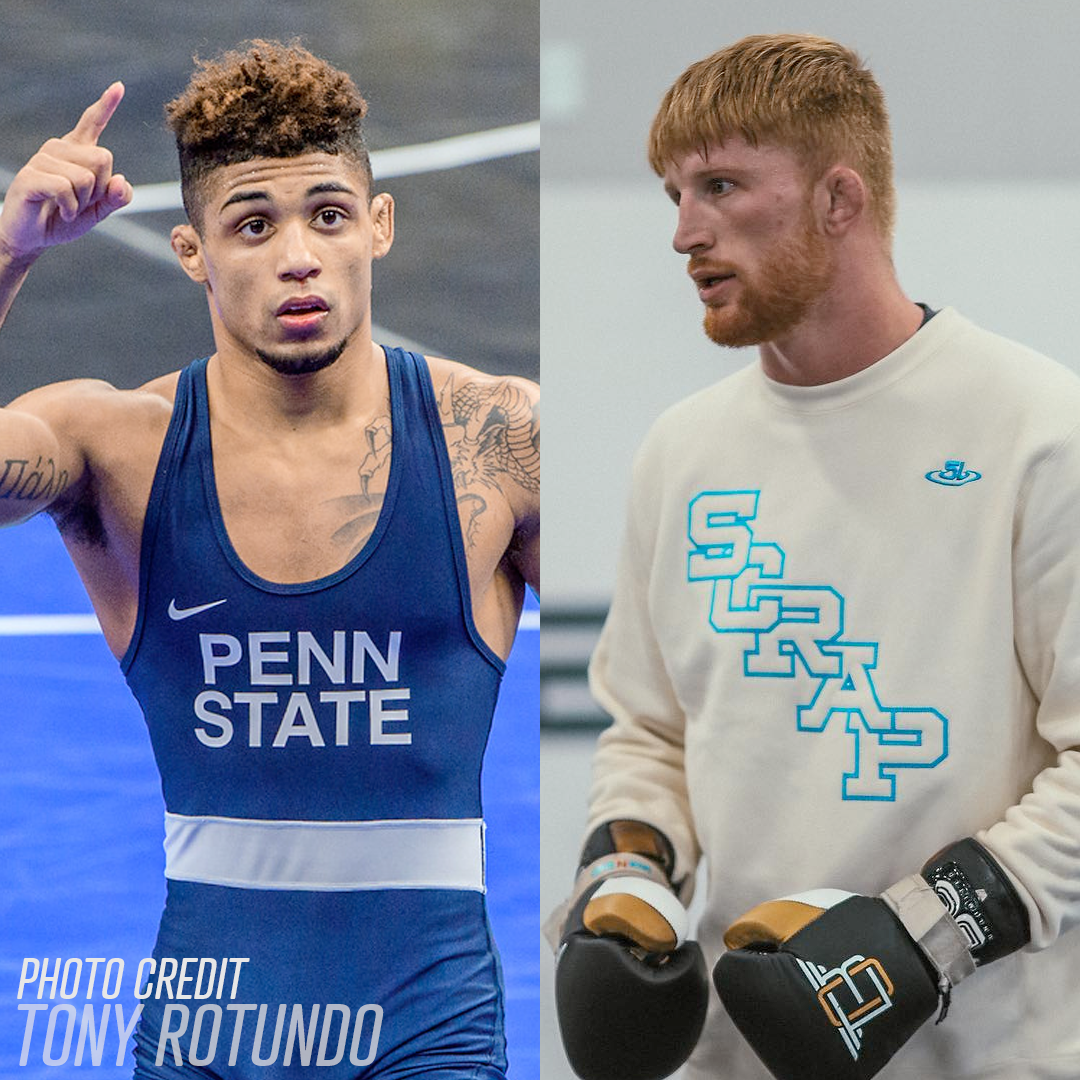 Fun catching up with NCAA Champs Roman Bravo-Young or Bo Nickal today! Both are back on the podcast once again to talk about what's coming up for them. Bo just announced yesterday that his next fight - and his first PRO fight - will be June 3rd. Roman just announced that he is coming back for another year at Penn State. We talk those announcements and what they mean, along with topics ranging from NIL, securing the bag(s) and Roman's next wrestling competition to Austin DeSanto & the 2017 Champs vs the 2022 Champs!
This show is brought to you by our friends at ATAC. ATAC is an AI Strength & Conditioning coach, Nutritionist, and Mentality Mentor all in your pocket. Your Age. Your Goals. Your Program. Download the ATAC app today and #LevelUp!
Feel free to tweet us and send us messages with questions and general thoughts! And, be sure to SUBSCRIBE to the podcast and go through the archives to hear more great stories. If you want to support the podcast, be sure to leave a 5-star rating & review on Apple Podcasts, and shop some apparel on BASCHAMANIA.com! For all partnership and sponsorship inquiries, email info@baschamania.com.
Engage with us on Twitter: @JustinJBasch | @RomanBravoYoung | @NoBickal
Listen to the episode now:
Enjoy This Podcast?
- Contact us today about sponsorship and partnership possibilities
- Grab some BASCHAMANIA Apparel here
- Be sure to follow @BASCHAMANIA on Twitter, Facebook, and Instagram
- Subscribe on Apple Podcasts, Spotify, Stitcher, or others
---
‹ Back