Stories
Gettign to Know Penn State's Drew Hildebrand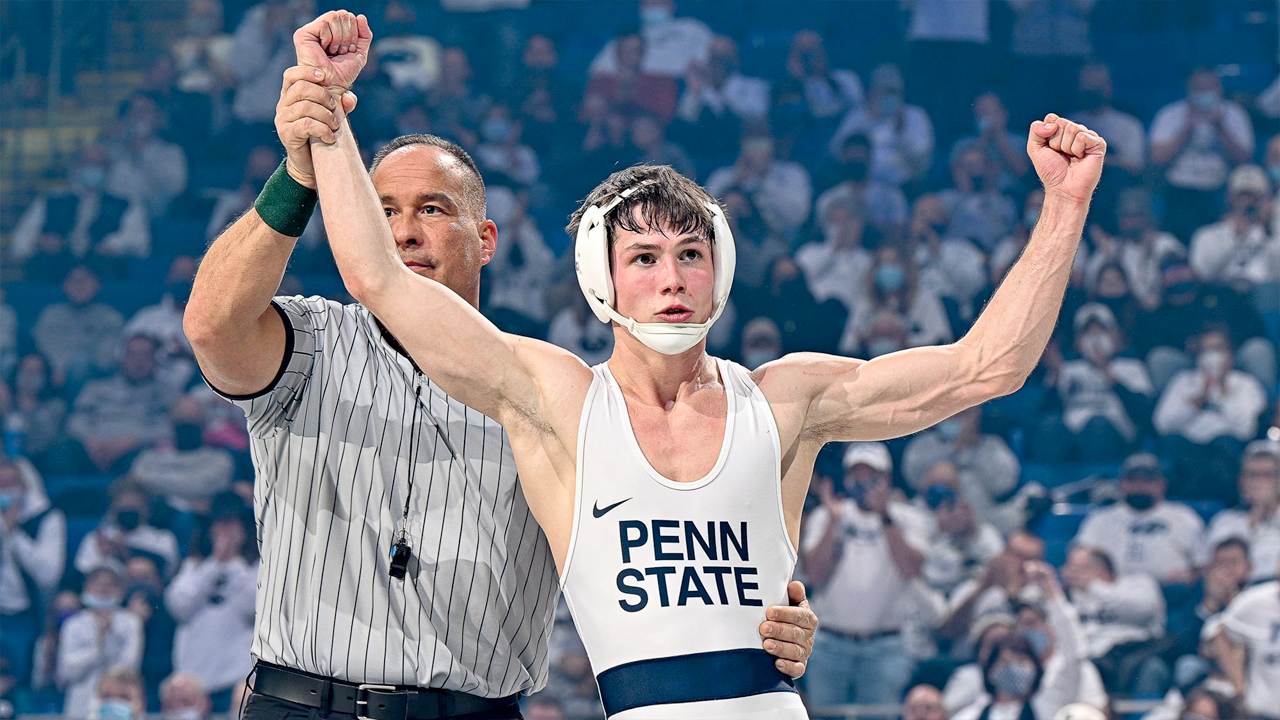 PHOTO PENN STATE UNIVERSITY ATHLETICS / PENN STATE WRESTLING
A back-to-back special today as I'm first joined by Cenzo and Real Woods for a half hour of Coffee Talk, getting to know and catching up with the 141lb NCAA Championship contender Real who just captured his 2nd Southern Scuffle title a few weeks ago.
At the 28:30 mark, Drew Hildebrandt joins me for the second half of the show to talk about his move & transfer to Penn State and his recent debut as a Nittany Lion. Drew and I also talk about what's next, the relationship and dynamic with his sister, Olympic Bronze Medalist/World Silver Medalist Sarah Hildebrandt, who's helped him the most in the room, and more.
This show is brought to you by our friends at ATAC. ATAC is an AI Strength & Conditioning coach, Nutritionist, and Mentality Mentor all in your pocket. Your Age. Your Goals. Your Program. Download the ATAC app today and #LevelUp!
Feel free to tweet us and send us messages with questions and general thoughts! And, be sure to SUBSCRIBE to the podcast and go through the archives to hear more great stories. If you want to support the podcast, be sure to leave a 5-star rating & review on Apple Podcasts, and shop some apparel on BASCHAMANIA.com! For all partnership and sponsorship inquiries, email info@baschamania.com.
Engage with us on Twitter: @JustinJBasch and @CenzoJoseph
Listen to the episode now:
Enjoy This Podcast?
- Contact us today about sponsorship and partnership possibilities
- Grab some BASCHAMANIA Apparel here
- Be sure to follow @BASCHAMANIA on Twitter, Facebook, and Instagram
- Subscribe on Apple Podcasts, Spotify, Stitcher, or others
‹ Back